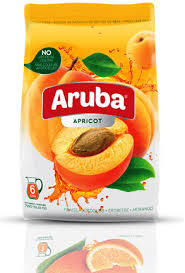 The pandemic has kept most of us locked up at home and the daily routine has become tiresome. Wake up, eat the same homemade food, work for long hours, eat the same snack at home you had yesterday, work some more, time for homemade dinner, sleep and the whole process repeats itself the next day.

The good news is Aruba products come in so many varieties and options, it is bound to steal away your blues and add some variability to your monotonous life.

While stepping out during a pandemic is dangerous and should be avoided at all costs, it does not mean one cannot have some fun experimenting in the kitchen and trying some new food items.

Aruba products are easy to make, mouthwatering, and healthy to consume. You no longer need to ponder on what to make for breakfast, snacks, or dessert.

Some Aruba products that you will love

Dessert section
Do you have children who crave sweets or perhaps you want to prepare a special dessert for dinner?

You should try Aruba cake mix! It is so easy to make and it is bound to be fluffy and get you all the compliments for making it. The cake mixes come in a variety of flavours for you to choose from, classic vanilla, all-time favourite chocolate, yummy strawberry, and orange.

If you are not a fan of cakes, Aruba products have alternatives! Instant brownie mix, instant tart mix are some of the bestselling products. The taste of these products will have you craving for more.

Aruba products also have instant dessert mixes for health conscious consumers. This mix contains fewer fats and calories.

Snacking section
Staying at home, working for long hours warranties some tasty snack time! Aruba products have a variety to offer to you and your family.

Yummy instant crepe mixes, refreshing jelly mixes, instant cookie mixes, and mouthwatering donut mix will certainly give you a variety of snacking options every day so that you and your family are never tired of what is available at home.

Refreshing Drinks section
Hot summer months will have you sweating and craving something cool to drink.
The variety of drinks Aruba products offer to quench your thirst will astonish you.

If you love tea, you should certainly try the iced tea mix, if you are a chocolate lover, Aruba product has you covered with their yummy chocolate powder drink which is so easy to make, and the taste is balanced out perfectly. It's not too sweet nor bland.

Aruba products have a range of energy drinks to give you the boost you need as well! They come in mango, lemon, orange, pineapple, and strawberry flavours.

Aruba products are so easy to make that in this pandemic, you can make these delicious food items along with your family member as a fun activity. However, please ensure adult supervision if your child is baking or cooking these products as kitchens have sharp objects and fire stoves which can be dangerous if not handled carefully. Contact any Aruba Products Supplier in Dubai to try out this amazing range of products soon!


This entry was posted on May, 12, 2021 at 19 : 23 pm and is filed under Aruba products. You can follow any responses to this entry through the RSS 2.0 feed. You can leave a response from your own site.